Live Investigations
Details

Published: Saturday, 19 March 2011 05:24
Hits: 6370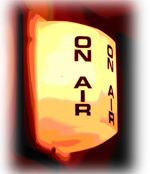 Just a reminder to all our friends who may have seen and be interested in the Live Investigations aspect of Ghosts & Haunts site. Many of you have participated in the live investigations from the viewer point of view. But those of you who are members of paranormal agencies or researchers also please remember that the service is available for you as well.

Why would you want to host a live investigation? Well for quite a few reasons. For one it allows you to interact with your fans and lets you become more in tune with what their interests are. Also it allows them to see the reality of an investigation. As investigators we know that most investigations are not as action packed as we may see on TV. Your average investigation can be somewhat uneventful. The bulk of what we find, is found after the investigation is over during the evidence phase. But there are many people who have a great interest who wish to share the experience with you and your group. A live investigation can open up that avenue and put you in tune with those people. Also we can stand to learn a lot from each other, there have been very few live investigations which I've been a part of in which some excellent ideas were not formed right there in the chat session. Ideas which otherwise may have gone unconcieved, or unrealized.

Also, as the hosting group for a live investigation, you will receive one month of Box and Banner ads on Ghosts & Haunts site for free. Effective for one month from the time of the investigation. So if you host at least one Live Investigation per month you will have a constant banner and box ad.
We will co-promote the investigation with you, and it might bright you some additional followers.

Now we realize that not everyone will have the resources to host a live investigation. But I would encourage you to try. And even if you can not, at very least share your findings with everyone on Ghosts & Haunts. Let's all grow together and learn from what we find. Unity through understanding.